Orthopaedic Surgery Center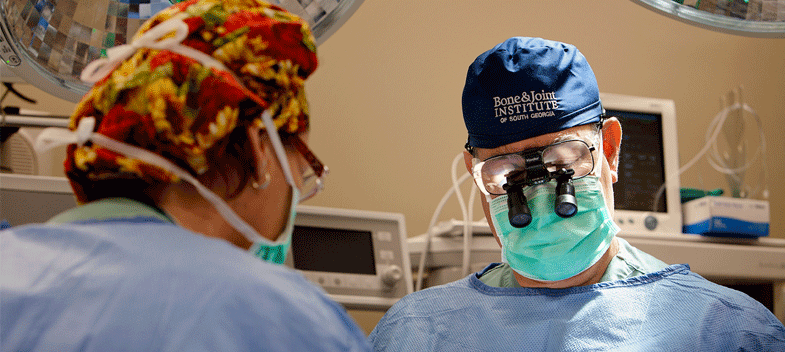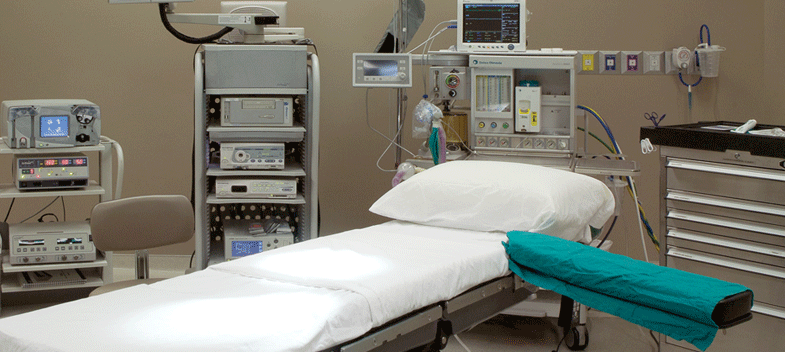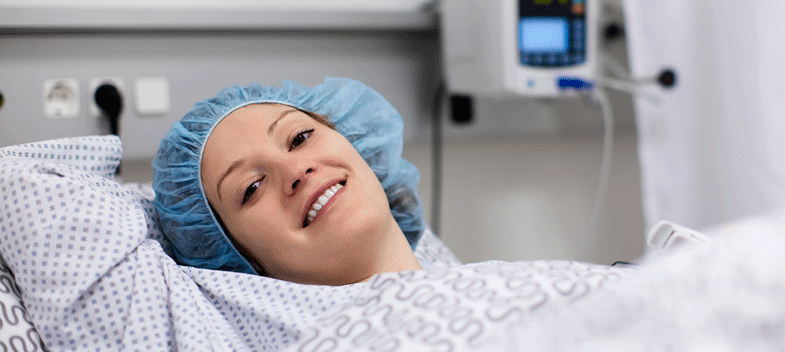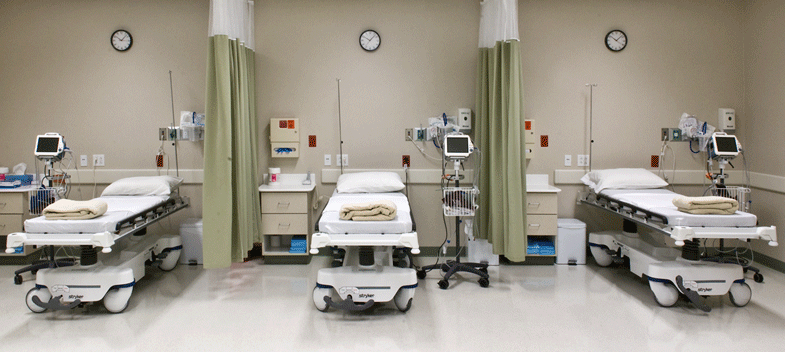 Conveniently located on-site at the Bone and Joint Institute in Jesup, GA the surgery suites at the Surgery Center of BJI were designed exclusively for same-day orthopaedic surgeries. Our surgery suites are equipped with the latest technology, including high-definition video cameras for arthroscopic procedures, our digital fluoroscopic x-ray unit, and high resolution computer monitors that display medical imagery that ensure a high level of patient safety, satisfaction and positive outcomes. Our facility allows our highly skilled surgical team to provide friendly, personalized care in a beautifully appointed, peaceful and comfortable environment designed specifically to put our patients at ease.
Our surgeons perform most of their outpatient orthopaedic surgical procedures right here at the Surgery Center. Procedures such as shoulder arthroscopy, knee arthroscopy, ACL reconstruction, rotator cuff repair, carpal tunnel release, fracture repair, lumbar epidural steroid injections, hand surgery, foot and ankle surgery, UKA (partial knee replacement) and sports medicine procedures are routinely performed here. The Surgery Center of BJI uses only the most cutting edge technology to provide patients the expert care that lets them get back to their normal daily activities more quickly. The BJI Surgery Center team is experienced, compassionate, and dedicated to making sure every patient receives the same kind of treatment they would want for themselves and their own families.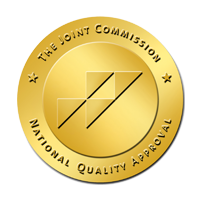 The Surgery Center of BJI is a state licensed surgery facility (Ga. Permit Number 151- 427), ensuring patients the highest standard of safety. In 2011, 2014 and 2017, we earned The Joint Commission's Gold Seal of Approval for accreditation by demonstrating compliance with their national standards for health care quality and safety in ambulatory care organizations. This means that we have been recognized for dedication to continuous compliance with their state-of-the-art standards. A rigorous unannounced on- site survey by The Joint Commission is conducted every three years and evaluates processes by tracing patients through the care, treatment and service they received. The survey also analyzed key operational systems that directly impact the quality and safety of patient care, including infection prevention and control, leadership, and medication management.