J. Matthew Valosen, MD


---
EDUCATION
Undergraduate
Washington and Jefferson College
Medical School
Drexel University College of Medicine
Orthopaedic Residency
Eisenhower Army Medical Center
CERTIFICATIONS: Diplomat of the American Board of Orthopaedic Surgery • Fellow of the American Academy of Orthopaedic Surgery • Member of the Society of Military Orthopaedic Surgeons
---
Biography
Dr. Valosen joined the Bone and Joint Institute of South Georgia (BJISG) after beginning his career as a U.S. Army Orthopaedic Surgeon. He was previously the Chief of Orthopaedic Surgical Services at Winn Army Community Hospital, Ft. Stewart, GA. Dr. Valosen brings to BJISG a wealth of experience from his military background in treating sports related and traumatic injuries of musculoskeletal system. He specializes in arthroscopic approaches to most orthopaedic conditions, but also offers joint replacement surgery and many other orthopaedic surgical procedures. He strives to stay on the leading edge of treatment modalities in the operative and non-operative realms of patient care.
Dr. Valosen was born and raised in Clarksville, PA, a small town south of Pittsburgh, PA. He graduated from Jefferson-Morgan High School in 1994. He earned his BA degree in Biology from Washington and Jefferson College in 1998. After graduating from Drexel University College of Medicine in 2003 with his MD degree, he entered his orthopaedic surgery residency at Eisenhower Army Medical Center, Ft. Gordon, GA. He finished his residency in 2008, and proceeded to his first and only duty station of Ft. Stewart, GA. During his military service at Ft. Stewart, Dr. Valosen became the chief of the orthopaedic surgical clinic, was deployed to Iraq where he was awarded the Bronze Star, and implemented many advances in specialty musculoskeletal care for the Army soldier.
Dr. Valosen is a Diplomat of the American Board of Orthopaedic Surgery. He is a Fellow of the American Academy of Orthopaedic Surgery. He is also a member of the Society of Military Orthopaedic Surgeons. He has a particular interest in minimally invasive approaches to orthopaedic surgery and advances in biological adjuncts to patient healing. He offers arthroscopic care for the shoulder, elbow, wrist, hip, knee, and ankle. He also offers total joint arthroplasty (joint replacements). Dr. Valosen provides surgical care for the hand and foot, as well.
Dr. Valosen has been awarded the Allegheny Medical Society Outstanding Medical Student award as a graduating medical student, the Clearance Yeargin Award for Outstanding Orthopaedic Surgical Resident upon residency graduation, and numerous military awards during his active duty career as a staff orthopaedic surgeon. His research has been published in medical journals to include subjects ranging from nerve regeneration after surgical repair to care of open fractures in the battlefield setting.
Dr. Valosen feels blessed to be able to provide musculoskeletal medical care to the patients of Bone and Joint Institute of South Georgia. Although the scope of his practice is broad, his approach is always patient centered. He strives to provide the best experience at each and every visit.
MORE ABOUT DR. VALOSEN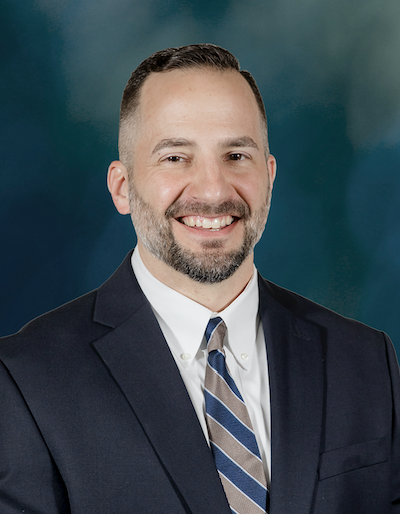 Q – When did you know you were going to be a physician? (or why did you select a career in healthcare?)
A – Medicine chose me.  I cannot remember not wanting to be a doctor. Because of many family members in the military that influenced me, I joined the army and studied medicine.
Q – What inspires you about orthopaedics?
A – I love orthopaedics and the hands on approach.  I like helping people and with orthopaedics, a lot of times, I'm able to make a huge, positive impact on a patient's life.  I like the quick gratification of improving someone's health.
Q – How would you describe your approach to patient care?
A – Patient focused, I listen to my patients first and the find a solution that fits the problem and fits the patient!

---
DR. VALOSEN IS COMMITTED TO PATIENT FIRST, CUSTOMIZED HEALTHCARE!